TOP 10 - PUGLIA GUIDE
24, March 23
[PUGLIA GUIDE - TOP 10]

Benvenuti in Puglia! This week we're venturing to this gorgeous region in the heel of Italy's boot. With stunning beaches, charming towns, and mouth-watering food, Puglia has it all. Whether you're into ancient ruins, vineyards, or just soaking up the sun on a picturesque beach, we've put together a list of 1 must-visit spots to help you make the most of your visit.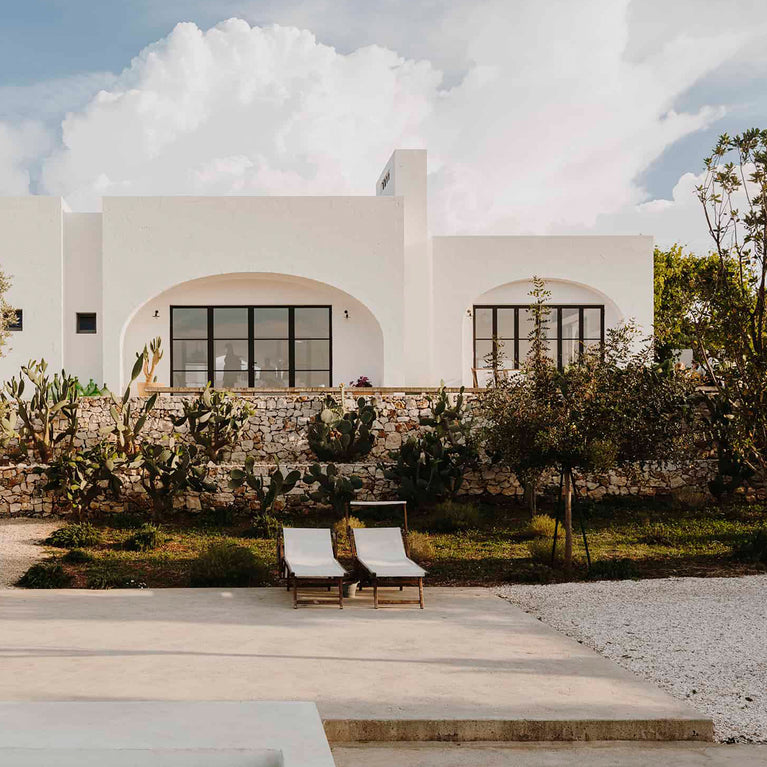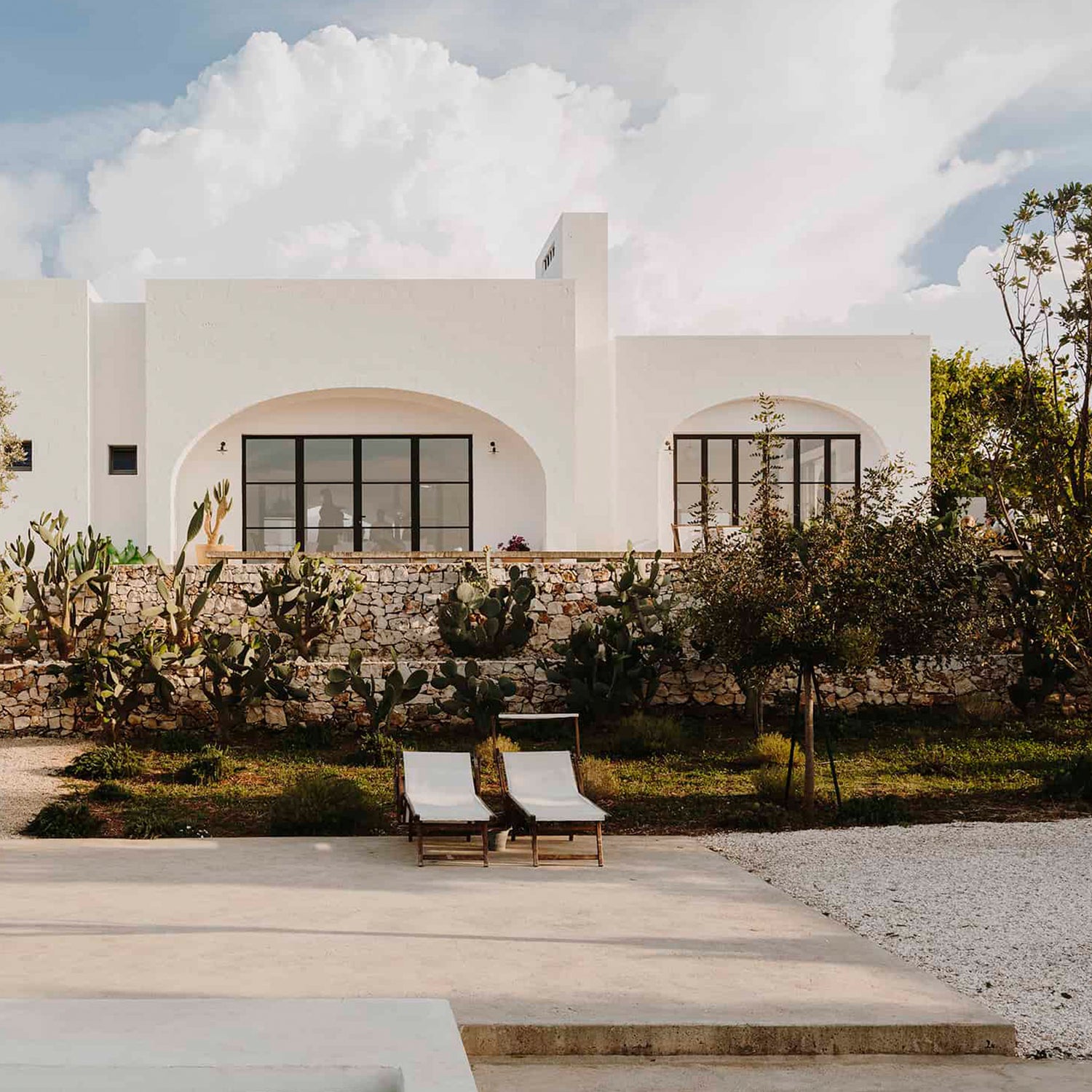 -
1. MATERA – CITTA DEI SASSI
An ancient city of stone nestled in the arch of the boot of Italy, Matera feels like a portal into the distant past. Explore its chiese rupestri (carved rock churches), visit the taverns, and perhaps even stay at one of Matera's cave
hotels.

2. MASSERIA MOROSETA
A contemporary Masseria (farmhouse estate) surrounded by olive trees serving traditional local Mediterranean dishes, straight from their own gardens.
-
3. IL CAROSENO
Stay, sleep, and eat at a uniquely rustic Apulian home in nature, just 2km from the Castellana Caves.

4. MASSERIA LE CARRUBE OSTUNI
A homely Masseria of whitewashed stonewalls and courtyards, including a zero‑waste vegetarian restaurant, La Carrube, that incorporates organic produce and local grains.

5. GROTTA DELLA POESIA
Grotta della Poesia, 'the cave of poetry' is an idyllic natural swimming pool and cave, lying in the sunny Salento peninsula, just a half‑hour drive from the city of Lecce.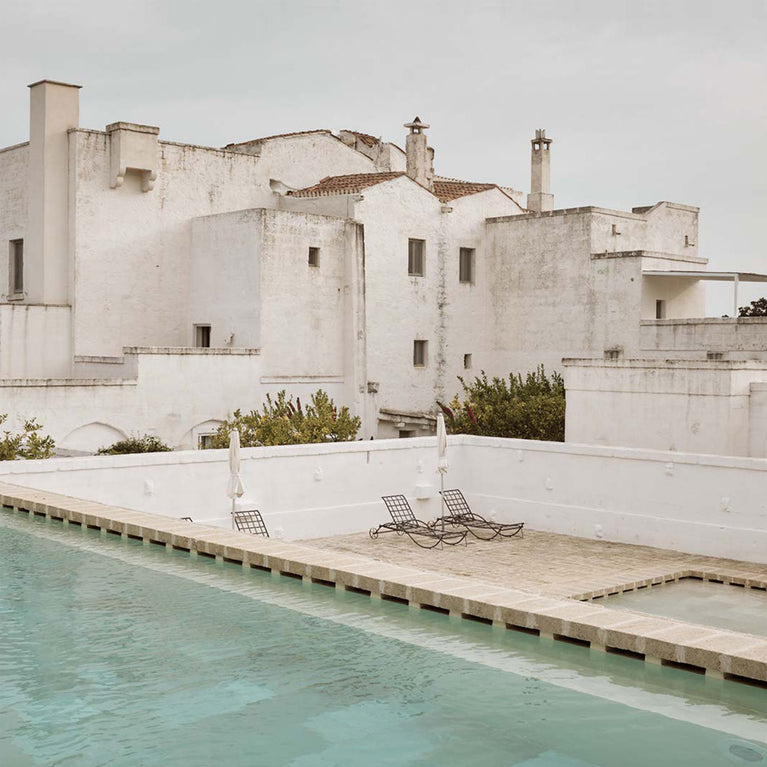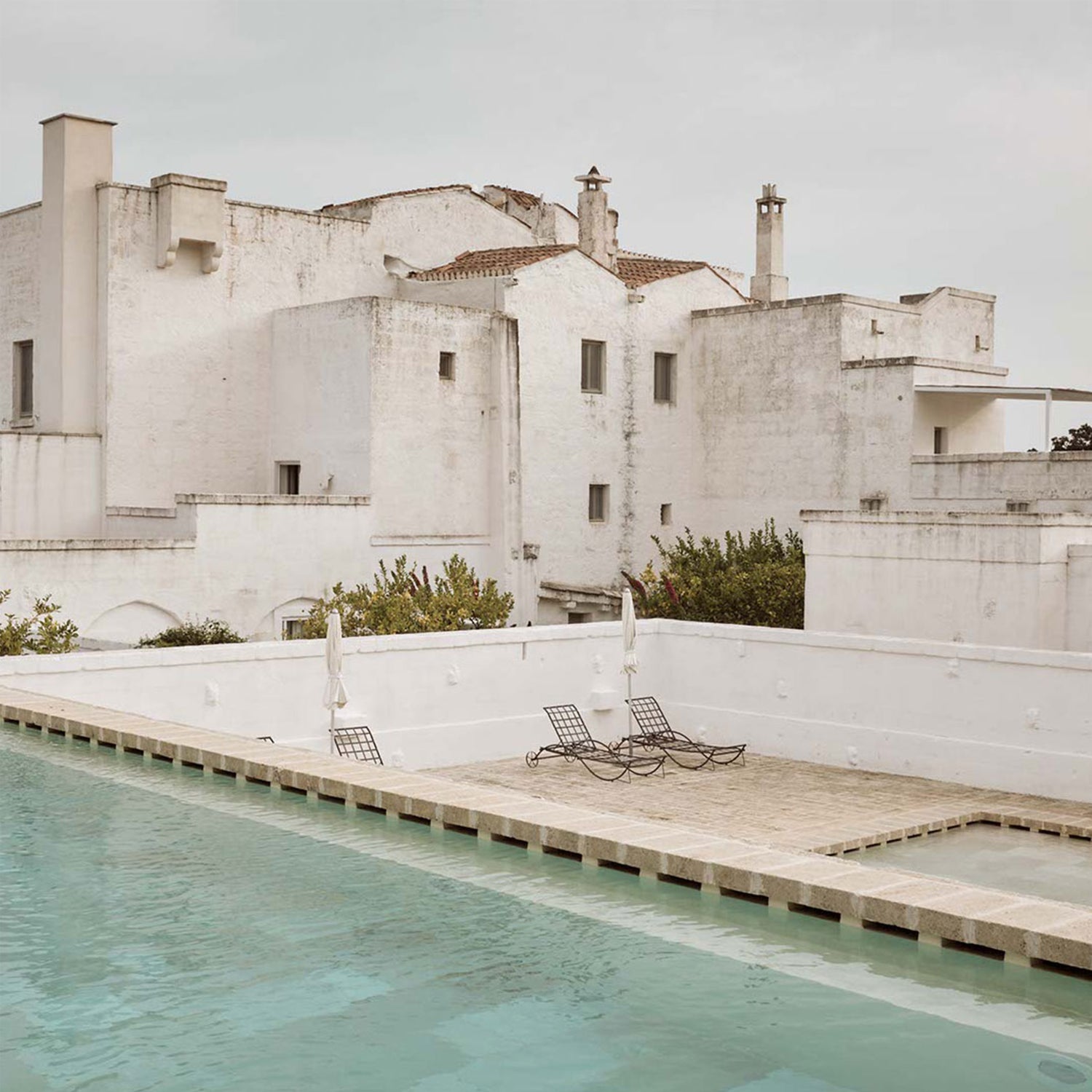 MASSERIA LE CARRUBE OSTUNI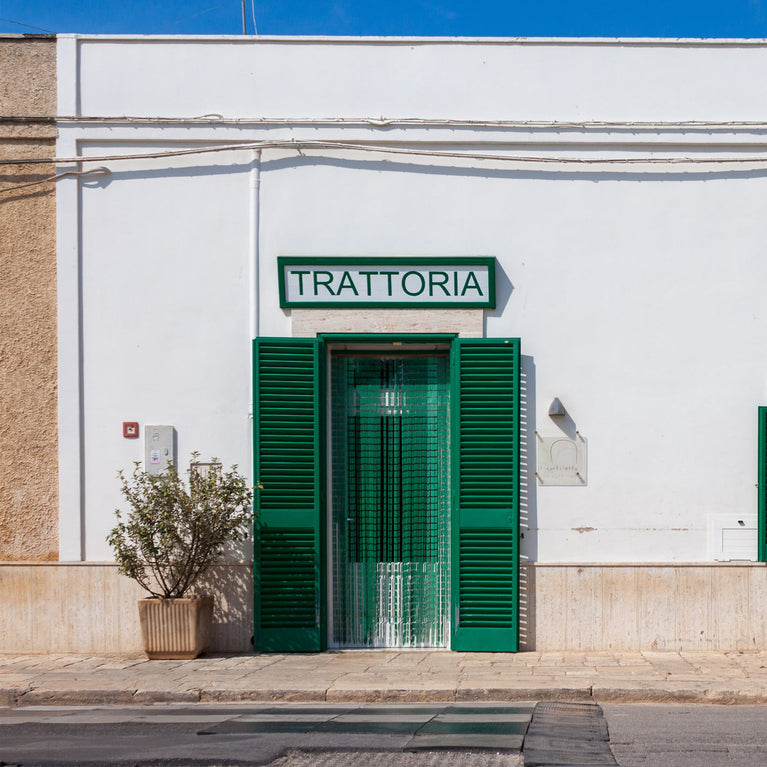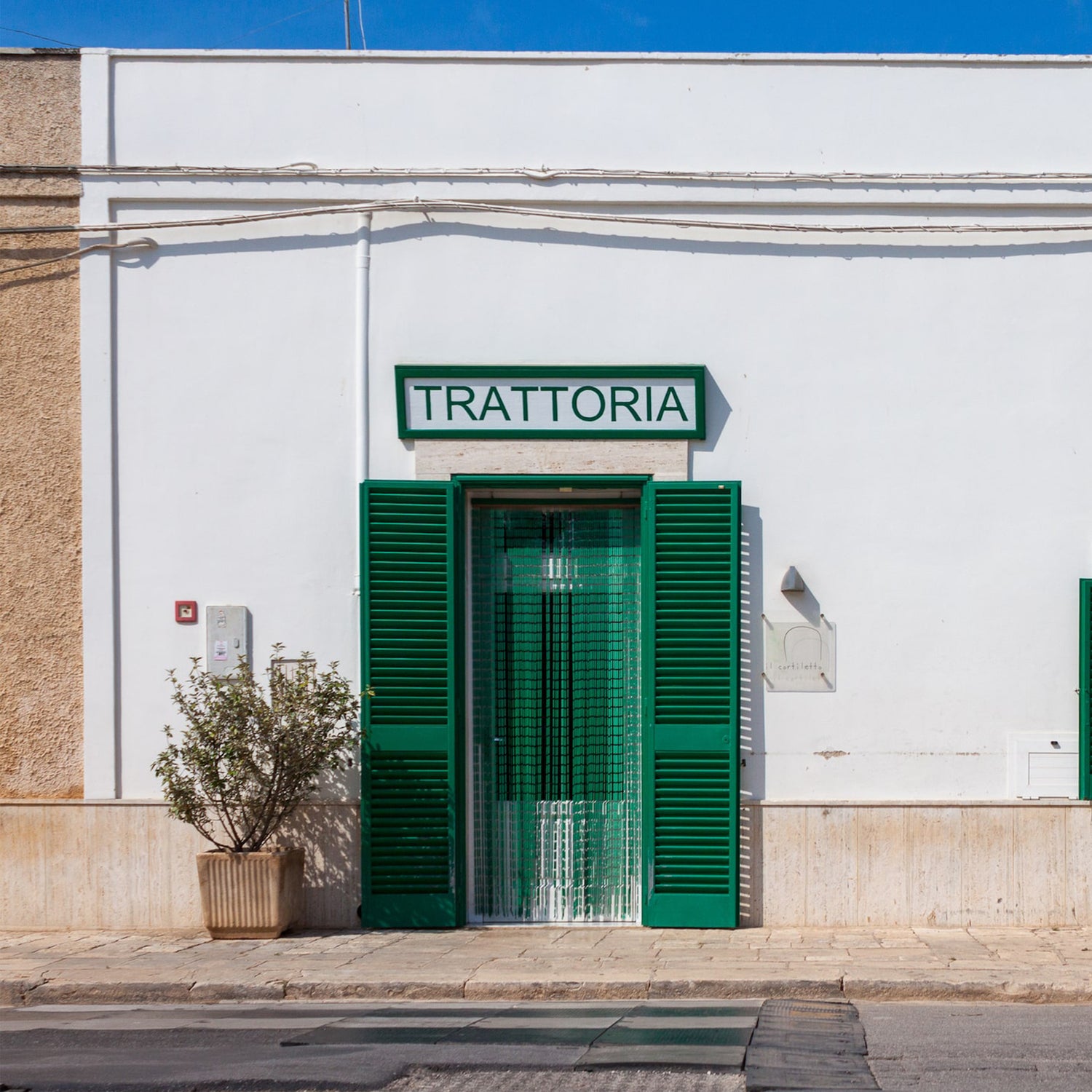 -
6. TRATTORIA IL CORTILETTO
A romantic courtyard restaurant located in Speziale, a small village in the Province of Brindisi. Il Cortiletto is a blend of locals and travelers, with fresh new items daily.

7. OSTUNI – LA CITTA BIANCA
The white city of Puglia, Ostuni, is a maze of cobbled streets and staircases perched in the Apulian hills. Between the charming architecture and winding lanes of trattorias, as well as the Saturday market of Apulian treats such as artichokes and olive oil, Ostuni is worth the stop.
-
9. ALBEROBELLO I TRULLI
Alberobello I Trullu is a true treasure and preserved UNESCO World Heritage site made of its curious trullo buildings (traditional dry-stone huts with corbelled roofs). After getting lost around over 1,000 trulli in the Rione Monti quarter, try a Pasqualino, Alberobello's very own specialty sandwich.

10. MINT CUCINA FRESCA
Needing a break from the pizza and pasta? Mint Cucina Fresca is a healthy, greens‑focused bistro with vegan, gluten‑free, and vegetarian options found in Polignano a Mare, right by the sea.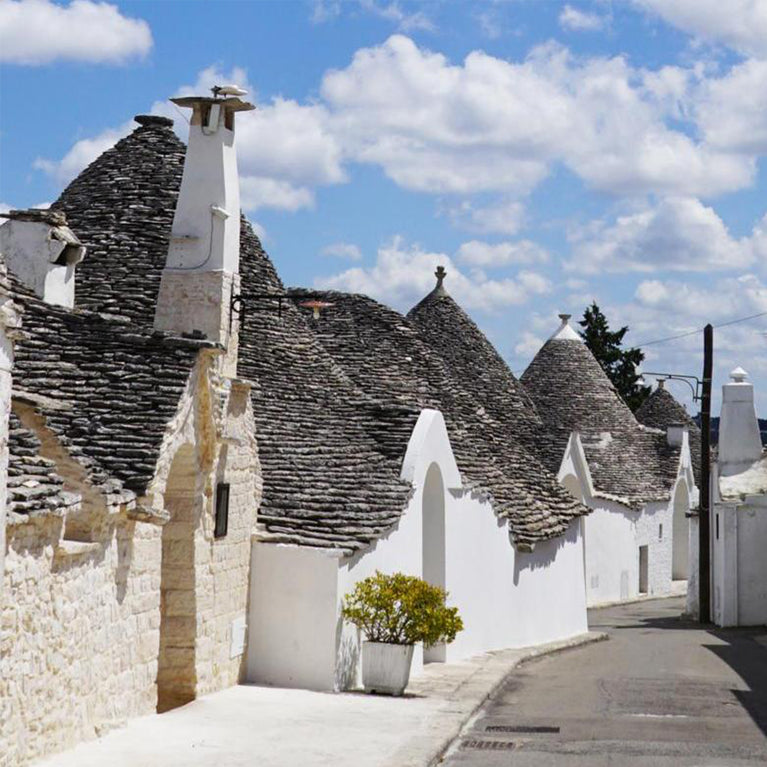 TORRE SANT'ANDREA (MELENDUNGO)